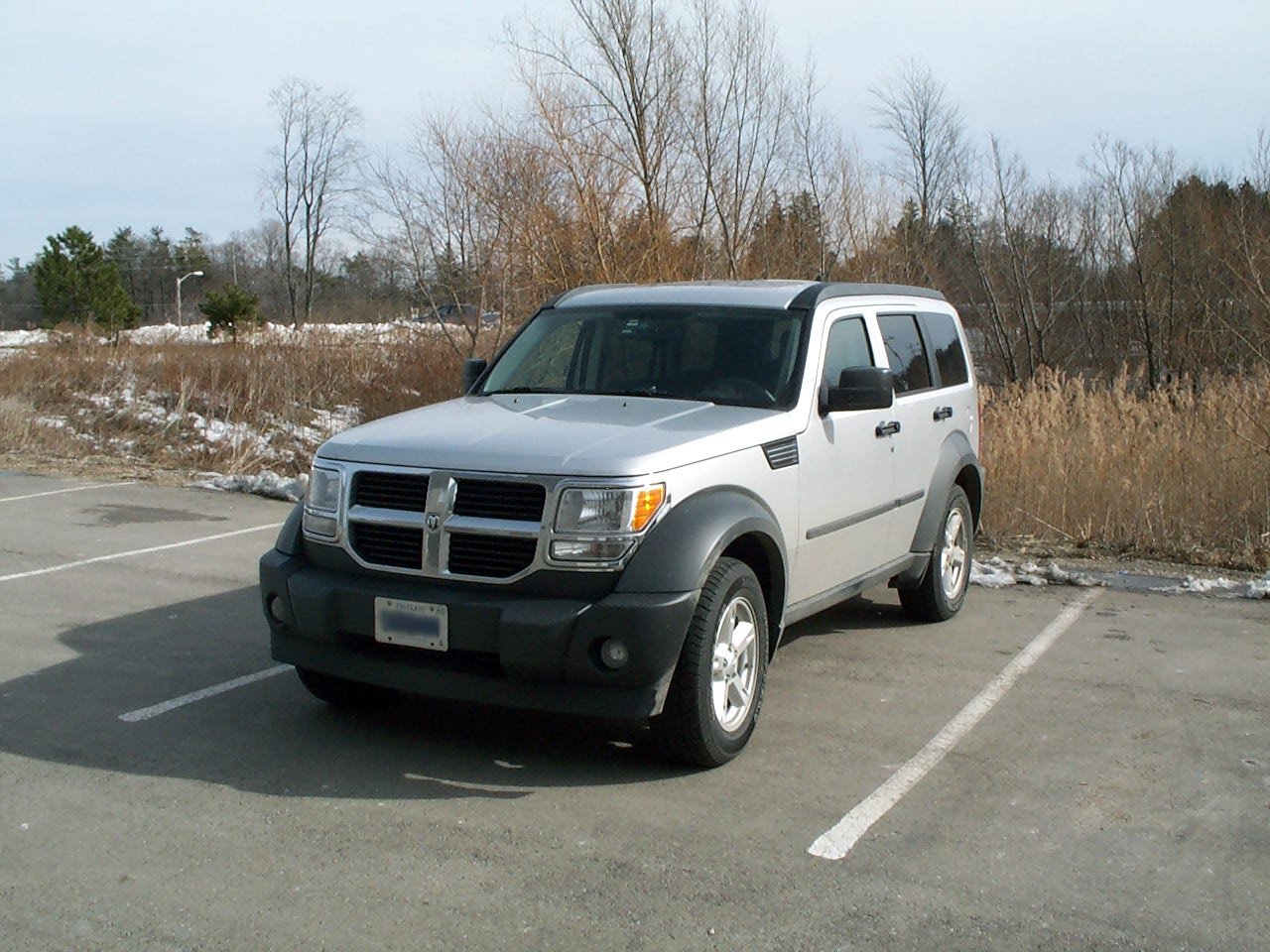 Seeing as I haven't posted much here in a while, I'll start things off again with a repair that I did to my 2007 Dodge Nitro today…
About a month ago I noticed that my steering wheel was starting to have up and down "play" in it, which seems to have gotten worse this past week. So, today, I decided I'd Google it in case it had already been discussed elsewhere.
Well, that payed off with this thread on nitroforumz.com. What was also noted there was a clicking sound coming from the steering wheel / column — something I had noticed since driving my Nitro off the lot in April 2007. Something that I simply wrote off because it sounded like a spring clicking inside the column, which could have been normal.
Anyway, to make a long story short, here's some images of how the repair was done (click on any image for a larger view);


DISCLAIMER: I am NOT a mechanic — what I am posting here is simply my experience with fixing my own vehicle. What worked for me may, very well, work for you but you do so at your own risk! I have made every effort to ensure what I post here is accurate and safe, but again, I assume no liability if you choose to continue.
Steering Column Repair
First, disconnect the negative battery wire and let the vehicle sit for 15 minutes to allow for the system to drain of all power. You can probably get away without doing this as we are not going to disconnect the airbag… but I'd still recommend it.
Next, have a look at the following two images — the first is a wider shot showing one of the three clips that need to be "undone" (for lack of a better term) in order to remove the airbag. The second is a zoomed view. What you're looking at are shots of the clip in a MIRROR — so, you're looking at the BACKSIDE of the steering wheel. The clips are made from steel wire that is dipped in black plastic, so they almost look plastic, but they are steel and you won't hurt them.
In order to get the airbag off, you need to get a small common screwdriver under the clip (I used the assistance of a mirror and LED flashlight), then push in on the airbag/horn pad (good reason to have the battery disconnected!) and lift up on the clip (if it's at 12 o'clock, like shown) and then release the airbag/horn pad and that side of the airbag / horn pad should come out a little further. Work your way around, undoing all three clips and the airbag will come out in your hands.
CAREFUL!
The airbag is connected to the column via wires! DO NOT pull on the wires.
Here you can see the airbag / horn pad out and the three clips (look for them… they're black and a little hard to see in the images).
 Once you're here, the fix is simple… tighten the steering wheel nut! Actually, it should be "torqued", but I have no idea what the torque value is… so tighten it enough that it isn't coming off any time soon… but if you have to grunt, it's too tight! 🙂
Reassembly is simple… put the airbag / horn pad roughly where it should be and press down to seat all three clips. I had to clip the one side and push the airbag / horn pad slightly to the other side to get it to seat, then pushed the top one in.
Reconnect the battery and set the time on your clock! All done — no more clicking and no more movement in the steering wheel.