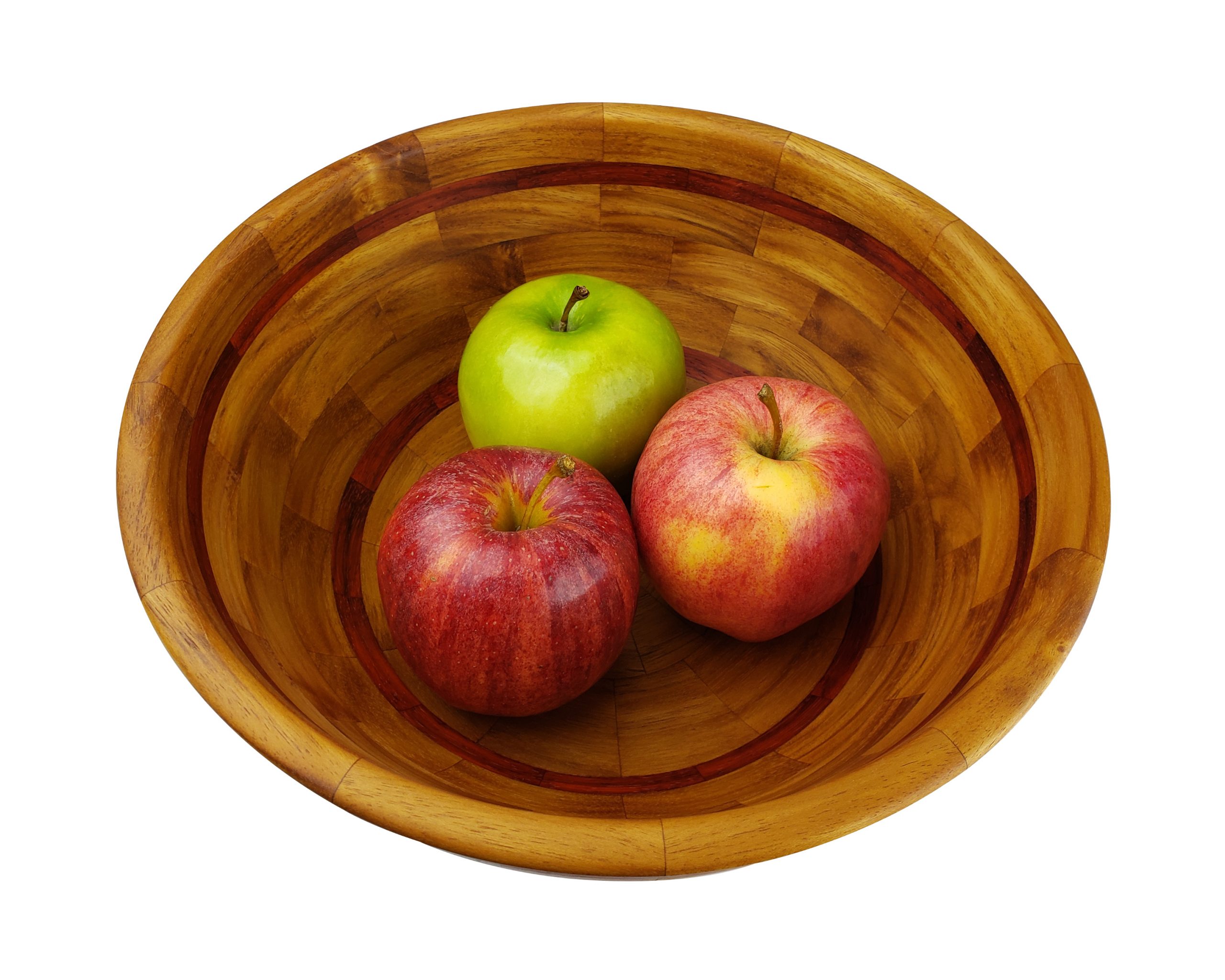 A hand-turned, segmented Teak bowl with Padauk accent rings. This piece was made by gluing pieces (segments) of Teak, that have been cut to a specific angle in order to create "rings" when assembled. Individual rings then glued together to form the bowl, which is then hand-turned on a wood lathe.
The segmented Teak bowl measures 10.25″ in diameter x 4.5″ high (26cm x 11.5cm). It is finished with multiple coats of our own salad bowl finish. Everything is 100% food safe!
Some maintenance is required to keep your wood bowl beautiful for years to come. Instructions, along with 50ml of our own salad bowl finish are included with your purchase!